Upcoming lecture recitals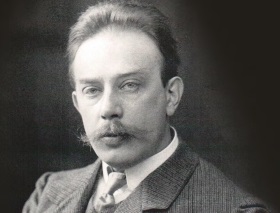 (139)
Thursday, 21. February 2019
Konzerthaus am Gendarmenmarkt Berlin, Musikclub,
20h
Expelled from Frankfurt conservatory: Bernhard Sekles and Mátyás Seiber
Bernhard Sekles studied at Hoch's Conservatory in Frankfurt, and later, in 1924, he himself was appointed director of the same institution. He inaugurated a class for jazz, which was taught by Mátyás Seiber. One of the students in this class was Walter Würzburger. When the Nazis came to power, all three composers' careers where quickly disrupted.
Bernhard Sekles
: Hafis-Songs op. 11, Suite for piano op. 34, Little Shimmy
Mátyás Seiber
: Rhythmical studies, 2 Songs
Walter Würzburger
: 2 quartets for 4 french horns
Jascha Nemtsov, piano
Jörg Gottschick, voice
Horn quartet: Cristiana Neves Custódio, Rebecca Luton, Christopher Williams, Ricky Lee
Albrecht Dümling talks with Jonathan Wipplinger
---
Following lecture recitals
(140)
Tuesday, 25. June 2019
Konzerthaus am Gendarmenmarkt Berlin, Musikclub
Stateless, chased, deported. The musicians Pál Hermann and Géza Frid
---
Admission: 8 Euros, for students 6 Euros
Reservation: Konzerthaus Berlin [
www.konzerthaus.de
]
Tel.: (030) 20309 - 2101